NEWS
Recording!!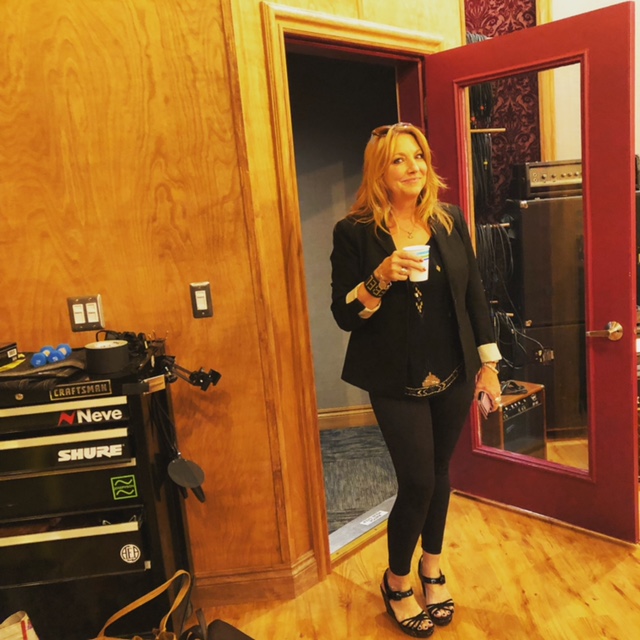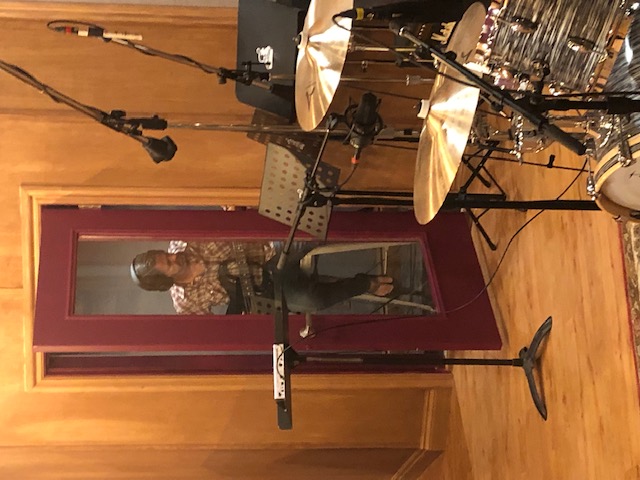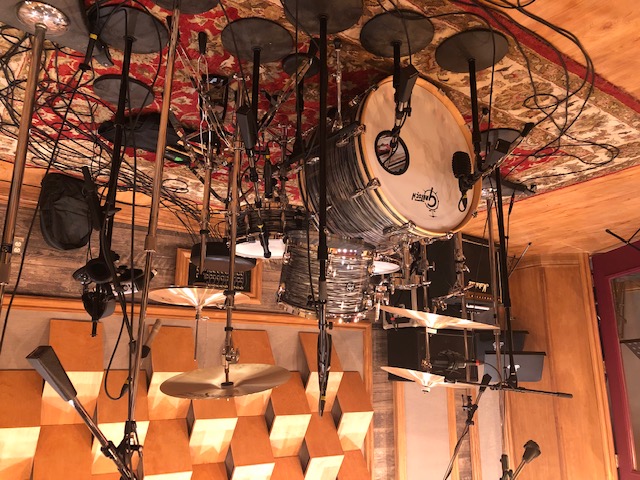 2/22/22 - The Sugar Clouds are back in the studio recording a new record! Several songs have been tracked with more recording dates set for March of 2022. Pics here from Black Sheep Audio and Production. New album in late 2022?
In Rehearsals
11/17/19 - The Clouds are once again claiming to be in rehearsals for making a new record. Could something happen in 2020? Some are claiming it's a possibility! In the meantime, Greg has been working on some side projects - from demos to videos, essentially...check them out on the "Visuals" tab above...
Hear Sugar Clouds on Spotify!
The Sugar Clouds are on Spoitify! Come and hear our latest all on one page! Please click the 'FOLLOW' button above to help us keep cool features available and to keep yourself abreast of new music and live dates!
Winslow McCagg Art Opening
Millwood, Virgina artist, Winslow McCagg, whose work has graced the covers of both The Hosts debut record and The Sugar Clouds "Partners Don't Do That...", opens an art show on on March 25th, 2017 in The Barns of Rose Hill in Berryville, VA and has invited the Clouds to perform a concert at the opening. We will be playing upwards to two sets of music by The Hosts, The Sugar Clouds, both old and new, and perhaps a few covers for those with a low tolerance for original music. If you're in the Washington, DC area, please come out and have a look and a listen
Working on New Music
The Clouds started 2016 by working on new music with an eye toward another record in the next 12 months or so..The band is excited to get back to the work of arranging and recording new songs. The smartphone is a handy recording device which helps the band remember all the clever stuff they're cooking up.
BLOWOUT!!!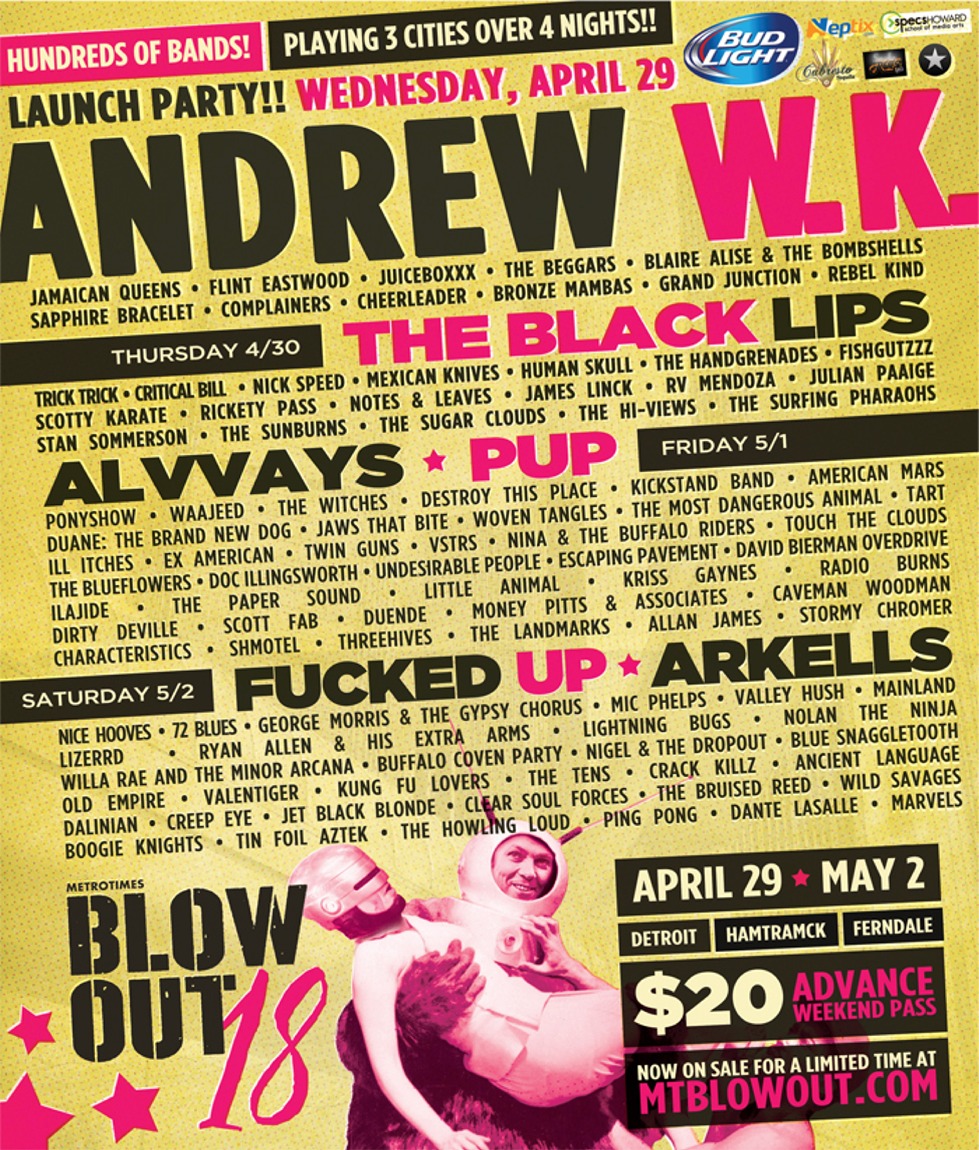 The Clouds have been invited to play BLOWOUT 18, Detroit's annual rock and roll showcase/festival. Over 4 nights, some 200 bands will play in Detroit and two other citites. The Sugar CLouds will take the stage on Thursday, April 30th at Whiskey in the Jar in Hamtramck, MI. We will take the stage at 9:00 p.m. and join Detroit bands Unlimited Head and Red Stone Souls.
The Clouds Invited Back for their Third IPO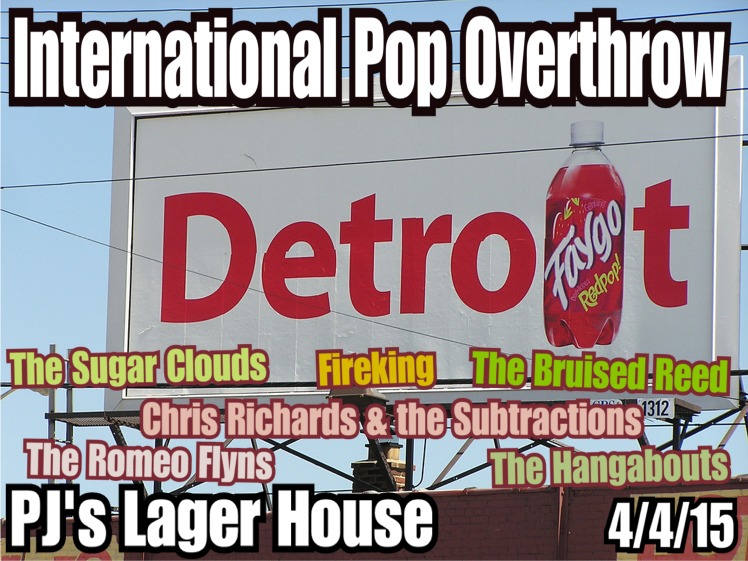 The Sugar Clouds have been invited once again to play the International Pop Overthrow, Detroit, a thravelling music festival that visits about 15 citites a year, including Chicago, New York, LA and Liverpool, England.
This year we hope to mix it up a bit, by playing cuts not only from our new record, "Partners Dont' Do That (They Watch And Be Amazed)," but also cuts from our first album, "The Hosts," plus perhaps some brand new music slated for a new Sugar Clouds release!
We Open for PONYSHOW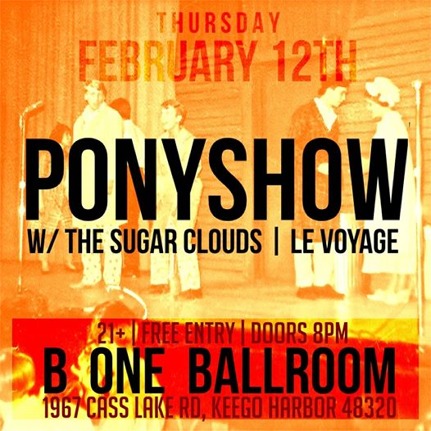 On Thursday 2/12/15, we will open for Detroit's PONYSHOW, featuring former members of the legendary Von Bondies. Also opening is Detroit melodic trip rockers, Le Voyage.
It all goes down at the fabulous B One Ballroom in fashionable Keego Harbor, Michigan on the shores of Cass Lake at 8:00 p.m.
Cranbrook Art Museum Features The Sugar Clouds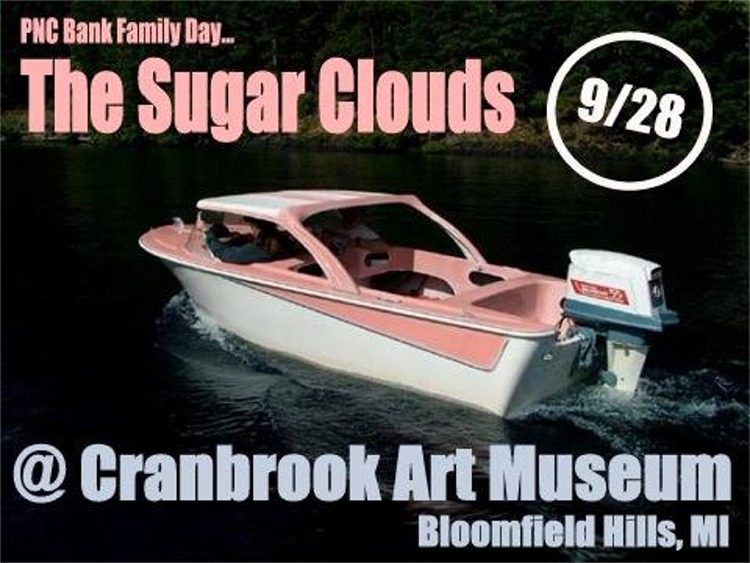 We have been commisioned to play in the courtyard of the Cranbrook Art Museum in Bloomfield Hills, Michigan for their "PNC Bank Family Day" on September 28th of 2014. We are furiously working to determine our most family-friendly numbers to make the day enjoyable for everyone who is in a family or has come from a family at some point in their journey.
Besides rockin' good music from the Clouds, the day boasts some cool boat exhibits of some classic wood and fiberglass floatables, a kiddie boat building project, silk screen T-Shirt station and the the best part, Cranbrook's awesome Andy Warhol Album Cover artwork exhibit. It's keen!
Record Release Show!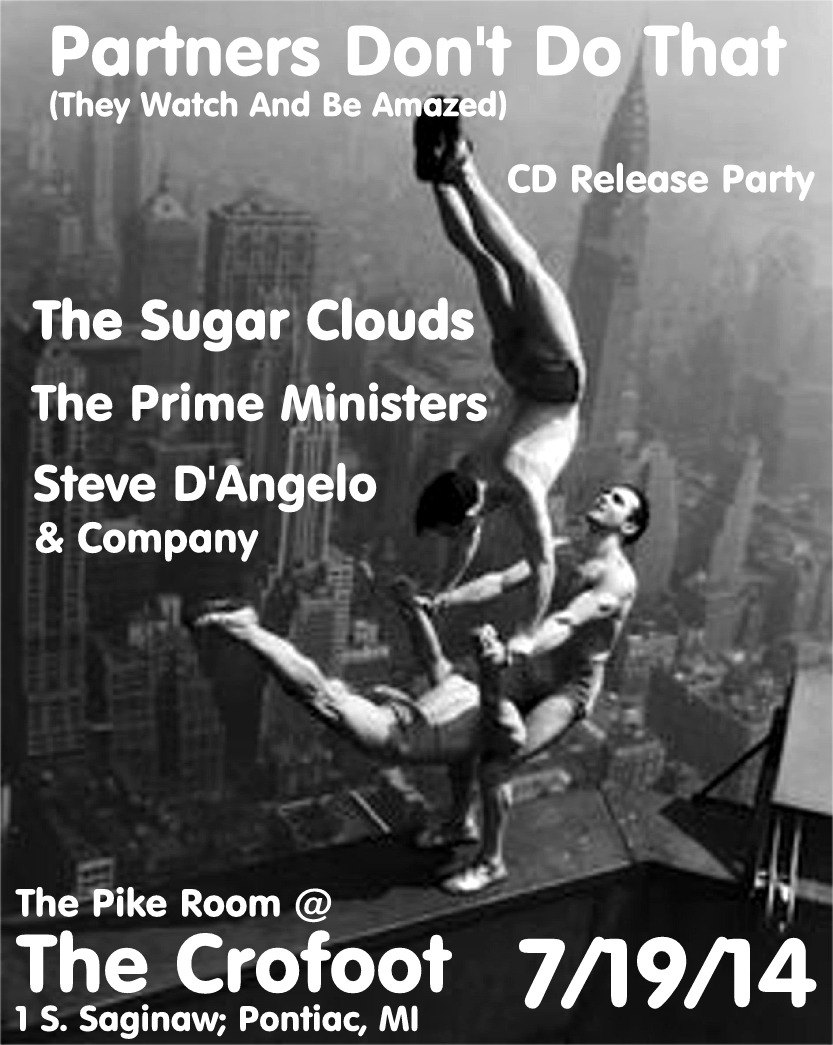 The event of the season arrives on July 19th when the Clouds take the stage in the Pike Room at the Crofoot in Pontiac, MI to release their new record "Partners Don't Do That (They Watch And Be Amazed)."
We will be joined by The Prime Ministers and Steve D'Angelo Á Company. This is the biggest event for us this year, so please come on out and join us!!
New Record 5/26/14!!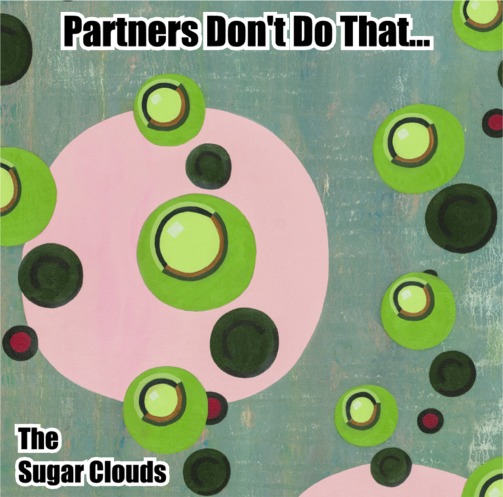 After 12 months of recording, over-dubbing, mixing, mastering, procuring artwork and polishing, our record is in its final stages. Picked up by Wax Splat Records (WSR003), the release date was announced as May 26th of 2014.
Produced by Brooklyn, NY/Oakland, CA master engineer, Eli Crews (Tune-Yards, Deerhoof, Mirah), the record was recorded at High Bias Recordings in Detroit in 2013. You can buy it on iTunes. Bandcamp and CDBaby.com. We hope you like it!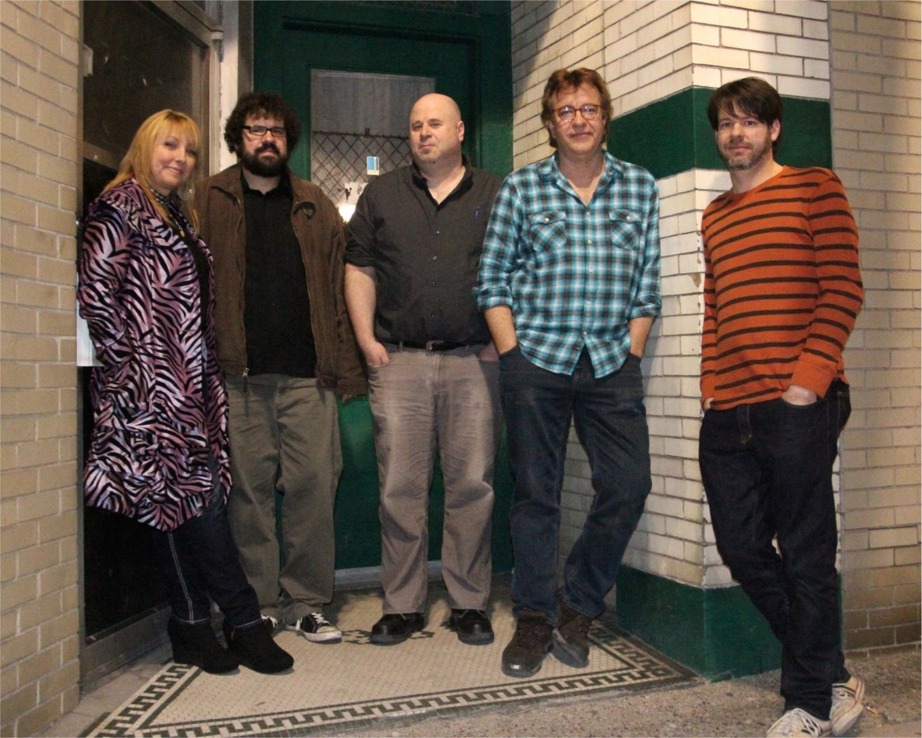 Tne Sugar Clouds (l to r) Melissa, Jim, Paul, Greg Todd
Encore!
They liked us so much that we have been invited back for the 2014 International Pop Overthrow, Detroit. We play Saturday evening 4/26, and will be featuring all new music from our upcoming album releasing one month later...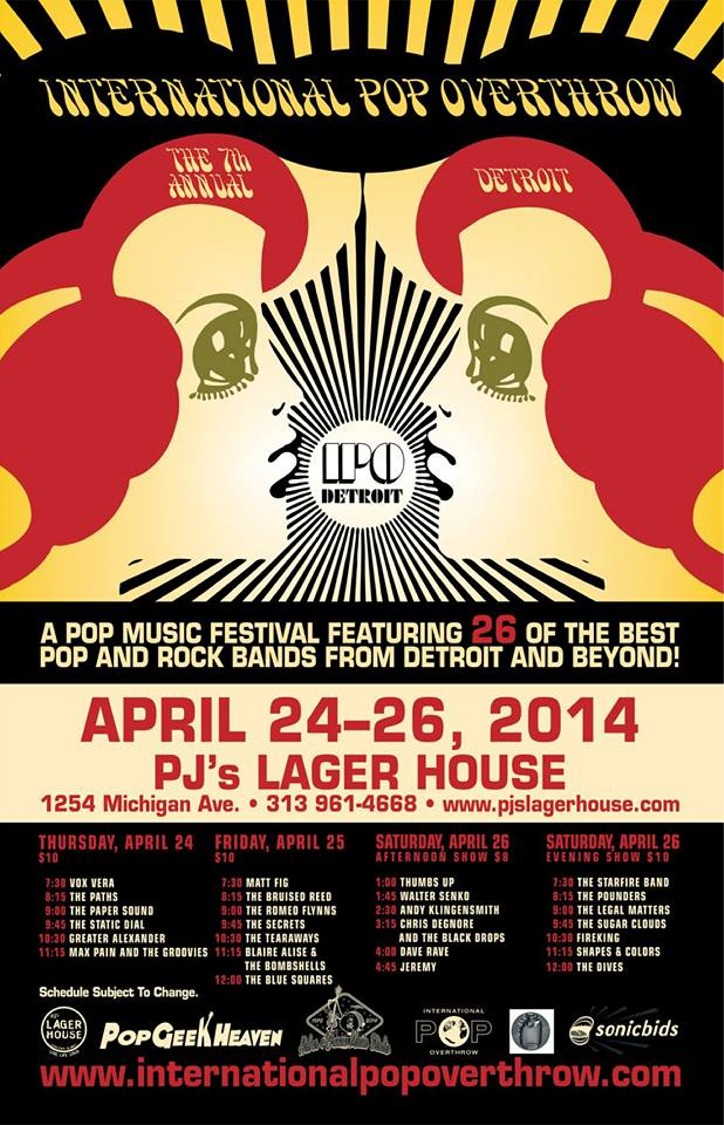 A Show???
Our first show in a long while is happening on Saturday, April 6, 2013 at P.J.'s Lager House on Michigan Avenue in Detroit. We open the final night of the Detroit leg of the International Pop Overthrow festival, a traveling musical showcase that also has stops in Chicago, New York, Los Angeles, Portland, San Francisco, Nashville, London, Liverpool and more!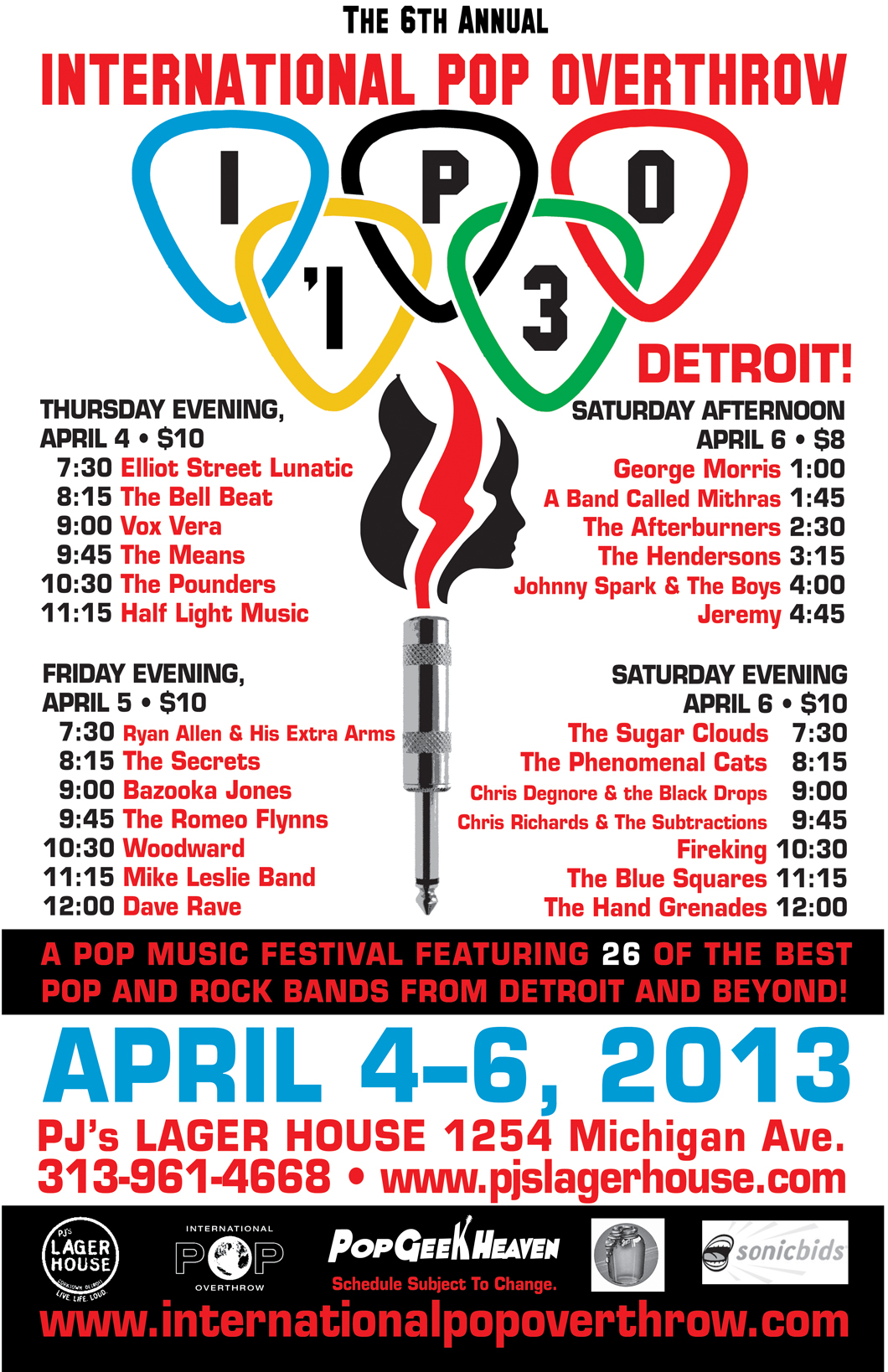 Recording a New Record!!
The Sugar Clouds spent the first days of February 2013 in the studio tracking their new record with engineer/producer Eli Crews (TuNe-yArds, Deerhoof) at High Bias Recordings in Detroit. Eleven new songs are being readied for release later in the year.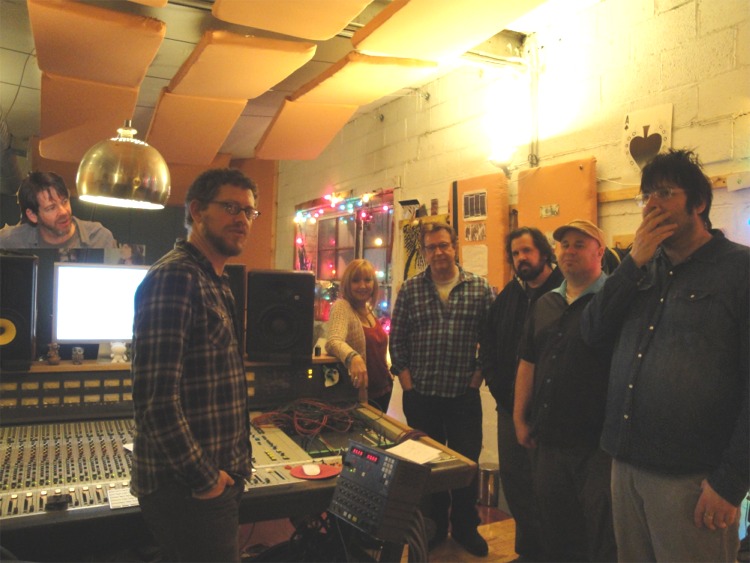 At Chris Koltay's High Bias Recordings in Detroit with (l. to r.) Todd Breadon, Eli Crews, Melissa B. Host, Greg Host, Jim Faulkner, Paul Einhaus, Chris Koltay
We Are the Straw Men
Once upon a time there was Greg, Melissa and Jim. They formed a band called The Hosts and made a record and played local shows around Detroit with friends Arthur, Brandt, Alex, Jimmy et. al.




After some normal band turmoil, The Hosts coalesced around the current line-up with the addition of Paul and Todd. That, coupled with the ensuing confusion between the Detroit Hosts and a Manchester, UK band with an eerily similar moniker led to an impromptu band name change to The Sugar Clouds. We are The Hosts, we are the Sugar Clouds, let us also wear such deliberate disguises: Rat's coat, crowskin, crossed staves In a field behaving as the wind behaves...
SHOW
The Sugar Clouds play their first 'official' show on November 20th, 2010 in the Pike Room at Pontiac's Crofoot entertainment complex. With Northpilot (from Chicago), Josh Epstein (of Dale Earnhardt Jr. Jr.), Phantasmagoria and Back to the River Back to the Forest.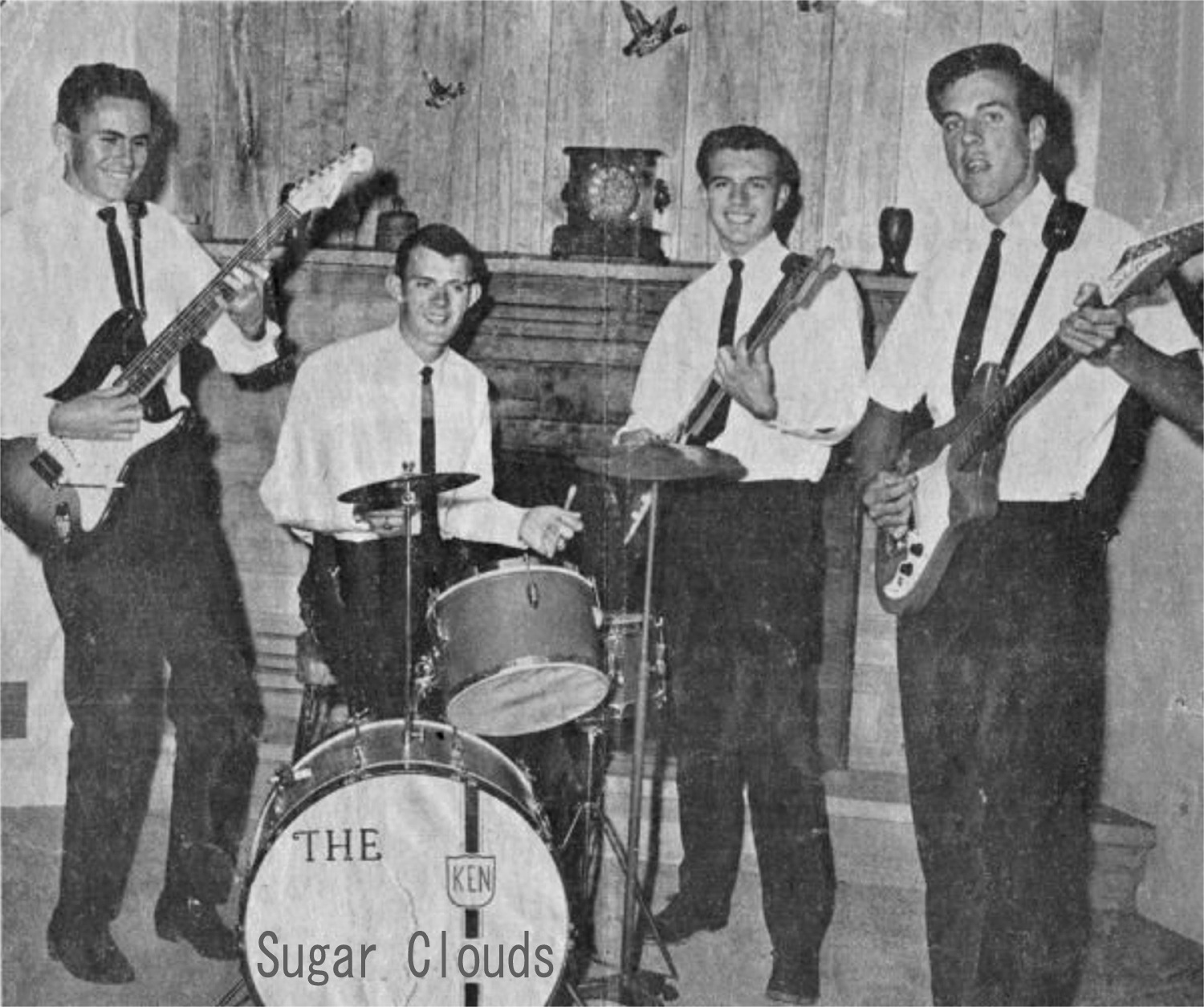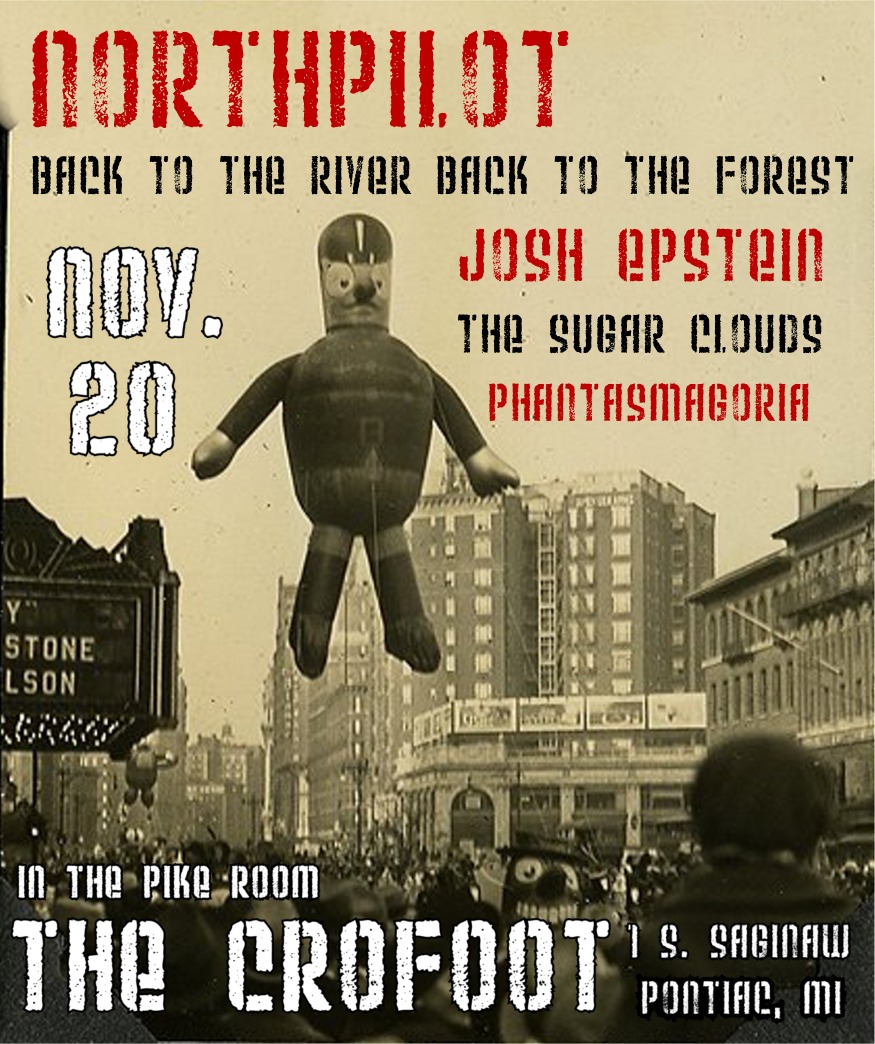 In the Movies
In a previous incarnation, as The Hosts, we were asked if we would give permission to use one of our songs in an independent film. We said, 'sure!'
In October 2010, the film "Butterfly," by L.A. director Edward Romero was released and Hosts' song "I Keep Fallin Down" plays as the closing credits roll. "Butterfly" is a suspense/horror thriller about a straight-to-video horror director who is kidnapped and tormented by an over-zealous (and pretty hot) fan.
You can head on over Blank Page Entertainment, the production company of "Butterfly," to watch the trailer. Our song doesn't appear in the trailer, but you should be able to hear it over on The Hosts myspace page, or for just 99¢ you can buy it on iTunes.
Mentioned
Music columnist and Detroit blogger, Jeff Milo had some nice things to say about the first songs we posted as The Sugar Clouds. Check it out on his Deep Cutz Blog.