BIOS
Greg B Host
Greg B Host was born in a little log cabin in Pontiac, Michigan and has been playing guitar, keyboards and woodwinds for most of his natural life. He studied music theory at Oakland University and was one half of the popular performing team of Glad Host, famous for their funny and irritating musical Christmas specials. Greg is a produced playwright, has acted in local and regional television shows and commercials and has been a songwriter and amateur recording enthusiast since high school. Greg's first band were the Syncopated Deadlines, a four piece grade school outfit that played along to Monkees records. Next was clarinet in Washington Jr. High's orchestra where Greg made it all the way to seventh chair. His first real band experience came late in life when he was recruited by neighbor Domingo to play first bass and ultimately keyboards in his flamenco/jazz/rock band. Realizing how easy this band stuff was prompted songwriter Greg to recruit a bunch of musicians and start his own outfit, The Hosts (later The Sugar Clouds).
Melissa B Host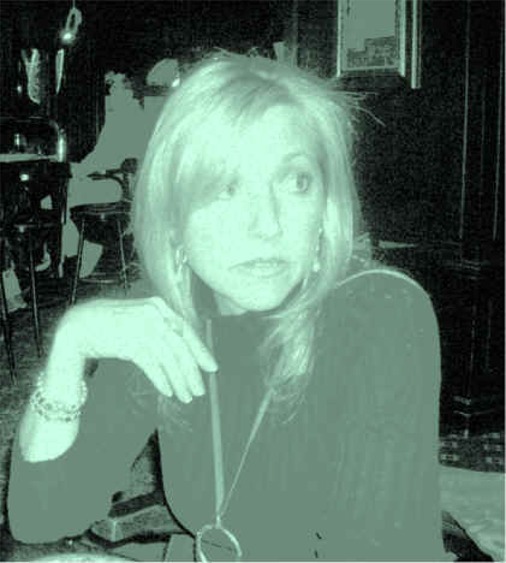 Ex-wife of Greg and strong indepent woman in her own right, Melissa B. Host was born in coastal Florida, raised in Los Angeles, where she developed a penchant for iambic meter, and grew up in Winchester, Virginia, home of country & western legend, Patsy Cline.

Melissa has been writing lyrics since scening at the skate parks in and around Long Beach, CA, where she adopted her surfer ethic. She has been a frequent songwriting partner with Greg or offering stories of her unique life for Greg's interpretation. Musically, she danced on Saturdays with Soul Train and has sung backup vocals for local Winchester bands at some of Ms. Patsy Cline's favorite Shenandoah Valley haunts.
Jim Faulkner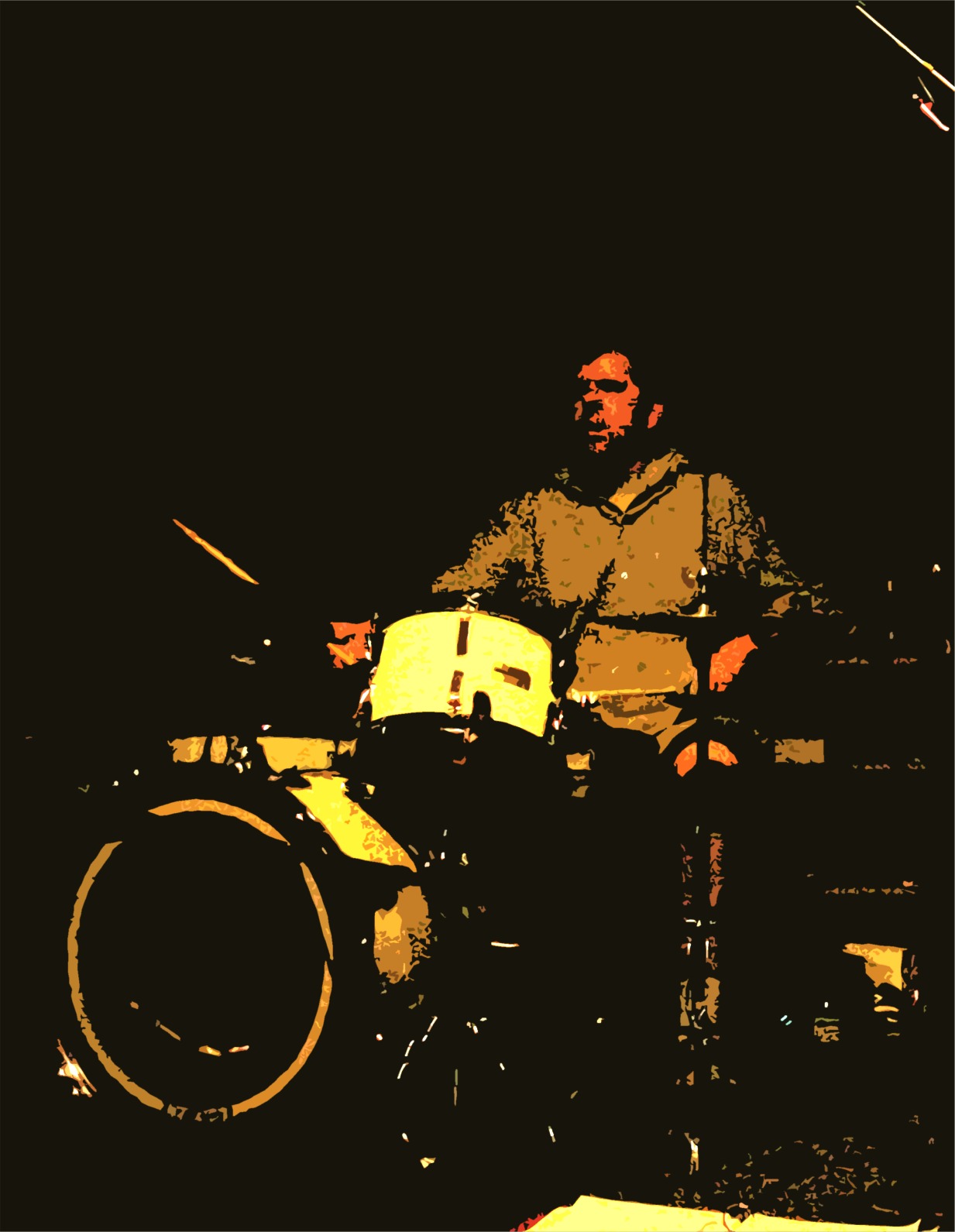 Jim Faulkner was born and raised in the Metro-Detroit area. He first picked up the drum sticks during junior high school, and was playing the Detroit bar scene by the mid-80's. In 1989 Jim helped form The Happy Accidents, a pop punk band with whom he released two albums and toured the U.S. into the late 90's. They also opened locally for several notable visiting bands such as The Hoodoo Gurus, The Pursuit of Happiness, The Figgs and Webb Wilder. While keeping The Accidents as his main band, Jim also spent time with various other Detroit bands such as Goober & The Peas, Strange Bedfellows, Cinecyde and The Volebeats. In 2000, Jim joined with former Happy Accident singer/guitarist Paul Einhaus to form The Winonas, a roots-rock trio that has now released two albums. Jim joined The Hosts in 2007 - essentially the first Host without the last name Host. In the mean time Jim has taken his love of drumming to an extreme and is the regular drummer for such cool Detroit bands as The Beggars, The Blueflowers and Kenny Tudrick.
Paul Einhaus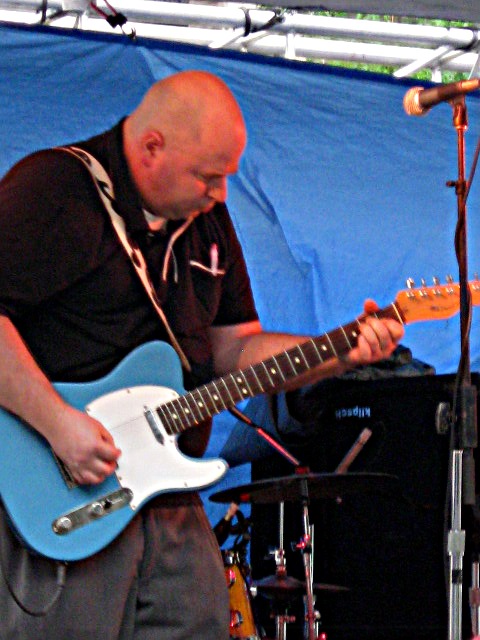 Paul was raised by wolves in a suburb of Little Rock, Arkansas. He did not utter a human word until the age of 12. Not a lick. And it came to pass that he was discovered by a nun who taught him English, the ukulele and Euclidian geometry. He brings to the Clouds a considerable musical vocabulary mostly gleaned from his days as a band member in a touring company of "The Golden Girls on Ice." He turned down a lucrative offer with Night Ranger to join The Hosts (the first incarnation of The Sugar Clouds). While an unserious writer of personal biographies, Paul is a serious musician and composer having played in several Detroit area bands, including The Happy Accidents and The Winonas and has been releasing stellar work under the curous moniker, "Paul Einhaus."
Todd Breadon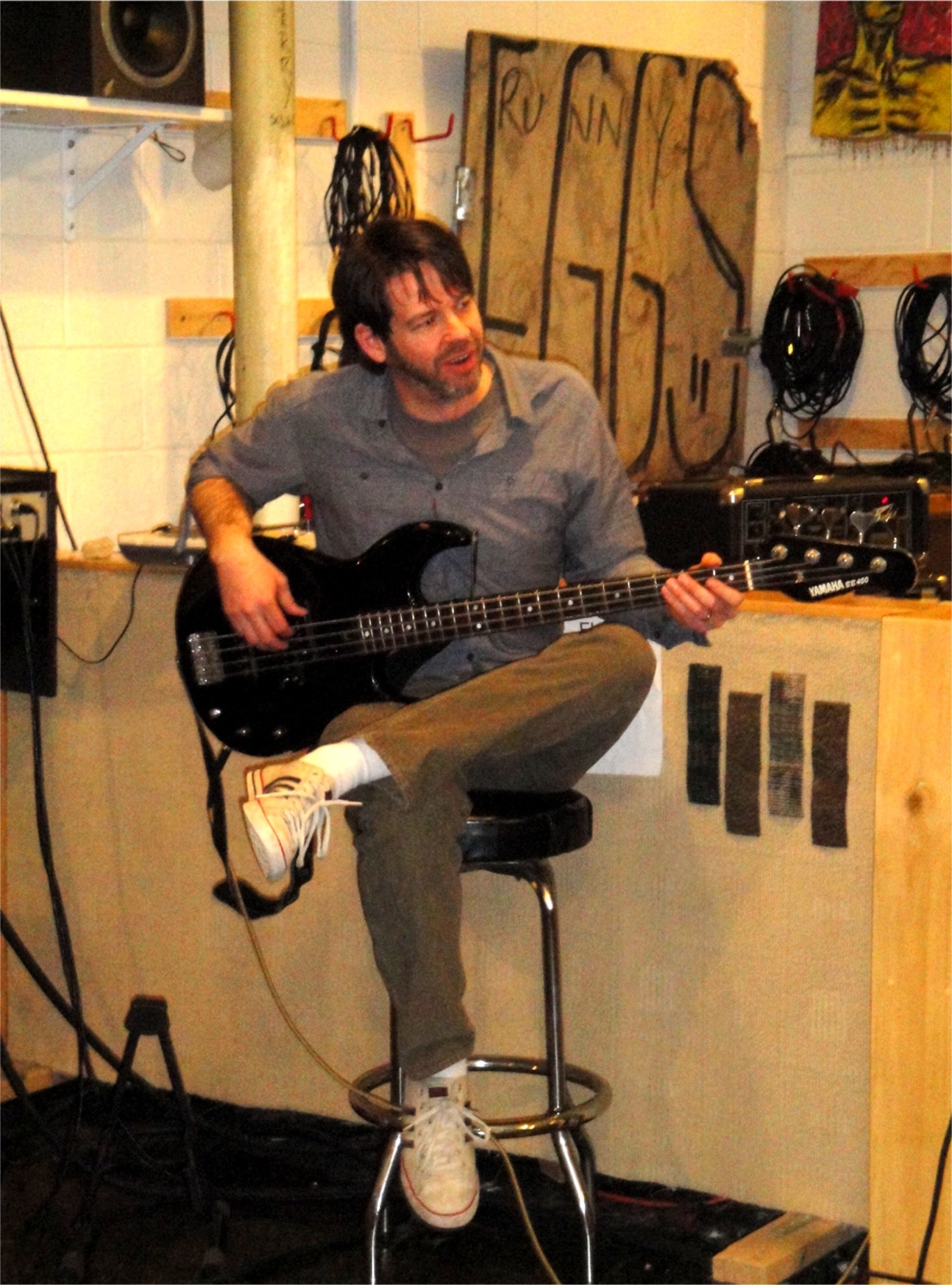 Todd Michael Breadon has spent the entirety of his life along the I-75 corridor from Ferndale to Flint. Playing bass began when his father dreamt of learning the theme song from Barney Miller. Two hours later, when the dream died, tiny Todd snatched that JC Penny bass and taught himself . He was then forced to dress like Abe Vigoda for the remainder of his childhood for upstaging his father. Since that bittersweet success, Todd has founded Detroit bands The Big Richards, Dallywag, The Confusion Boats, The Menehunes and little engine. Todd answered an ad on a seedy website and ended up as the bassist of The Hosts, a band that, for some reason is mentioned frequently on this web site. Since becomin a Sugar Cloud, Todd formed a Velvet Underground Ukulele duo called Thumbs Up which has made the scene around Detroit and the midwest